UPDATE: We knew they'd go fast, but we didn't anticipate they'd sell out almost immediately. The new limited camouflage HP-2s have all sold out. Head over to the HP-2 product page to see all HP-2s available on Reverb, including original and other limited-edition colorways. And click this link to follow Land Devices' Reverb Shop, so that you never miss out when the company lists new items for sale.
One of the most popular boutique pedals is back—but it won't be back for long.
Land Devices' HP-2 is always in demand, so much so that they're almost impossible to buy new. Right now, exclusively on Reverb, Land Devices is selling a new batch in a limited camouflage colorway.
We expect it to sell out quickly, so you'll have to act fast.
---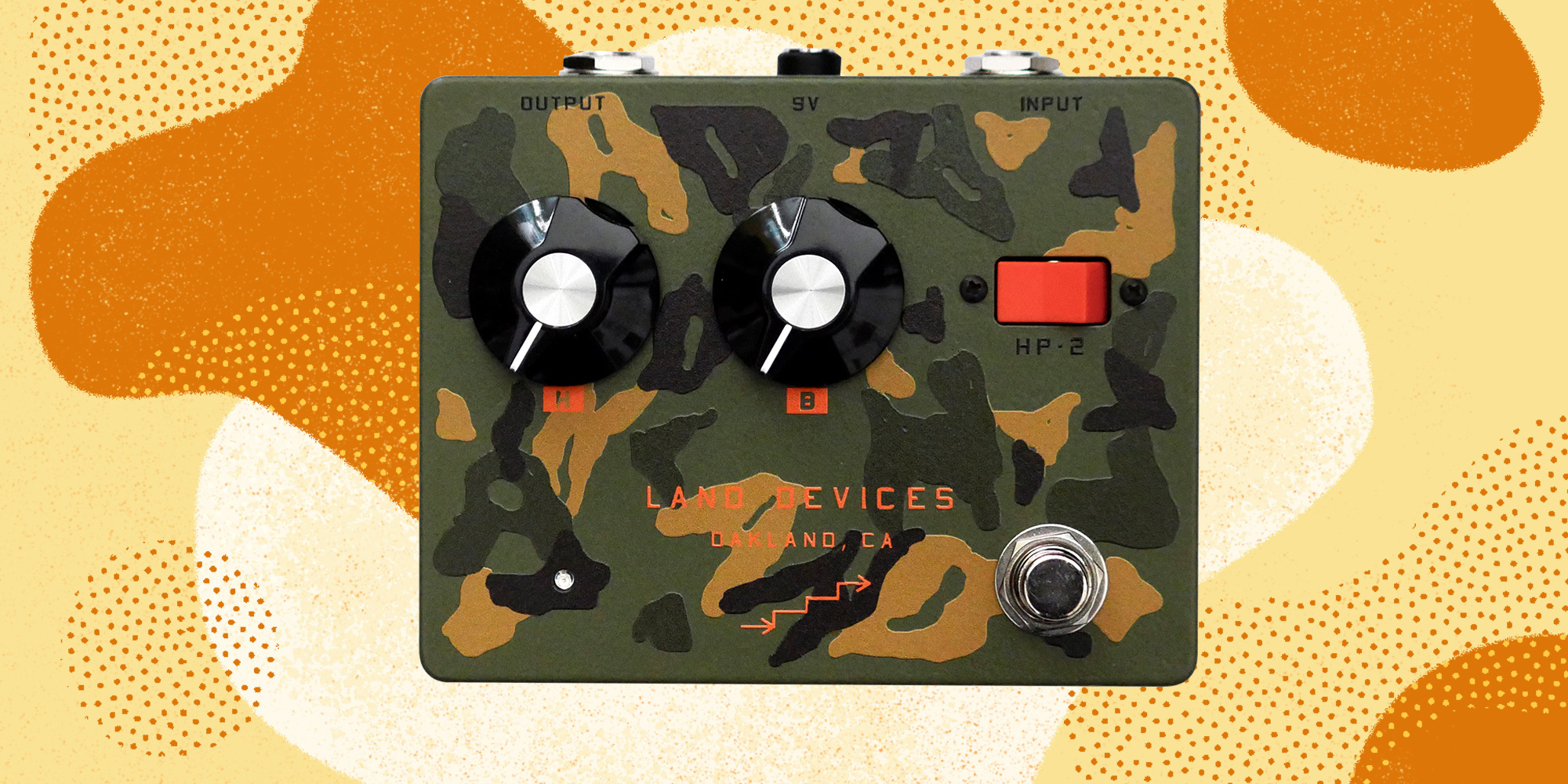 ---
The HP-2 is a unique distortion pedal that takes its cues from the InterFax Harmonic Percolator, and, like the Harmonic Percolator, the HP-2 is now a cult favorite in its own right.
Land Devices—the boutique builders out of Oakland, California—released the HP-2 in 2017. At the time, Andy Martin demoed the pedal for us, which you can hear in all its glory below.
Andy Martin's 2017 demo of the HP-2.
The effect is built only to supply even-order harmonics—which delight our human ears to no end. In the HP-2, there's also a toggle switch so that you can choose between the standard HP dirt tones and a less compressed sound.
Get the limited-edition camouflage HP-2 while supplies last, or find all HP-2s on Reverb here.
"This article is part of a paid partnership with Land Devices. From time to time, Reverb partners with trusted brands and manufacturers to highlight some of our favorite products we think our community will love."