If you're a guitarist, you've likely had a Boss effect on your pedalboard. You may even have two or three on your board right now. The brand has been a major player in the effects pedal space since the late '70s and '80s, releasing countless effects that have pushed tonal boundaries and become mainstays on countless pedalboards for decades.
But Boss doesn't just make instruments. The brand is also known for the extra Boss-branded merchandise that they've released over the years, from stress balls to t-shirts and even watches shaped like tiny versions of popular pedals.
A lot of this Boss merchandise ends up popping up on Reverb eventually, so if you're a collector of such novelties, this is a good place to search. But because listings can be particularly sporadic for this kind of thing, we suggest saving some searches to your Reverb Feed so that you never miss a listing.
---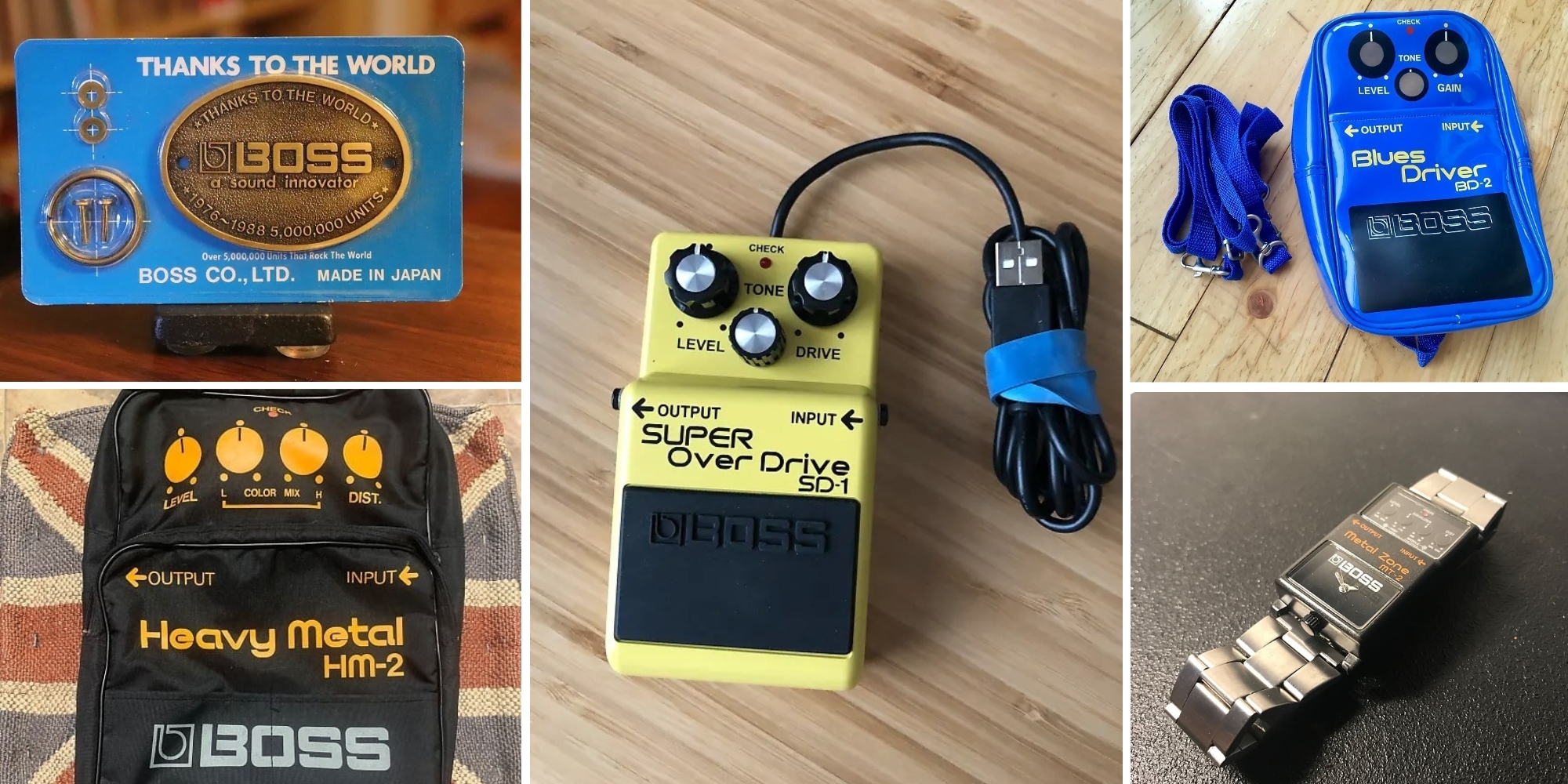 ---
If you're not sure what exactly you're after, you can always save a search simply for "Boss merchandise" to your Feed by clicking that link or the button above. Through this search, you can find a catch-all of Boss promo items like art prints, stickers, keychains, and more.
If there's a specific piece you're looking to find, you can save more specific searches as well. Boss computer mouses shaped like the brand's most iconic pedals are super popular with enthusiasts as are the brand's small promotional backpacks and branded t-shirts .
Those items tend to crop up on Reverb more often than Boss's promotional pedal-shaped watches, though we do see them crop up every once in a while. If you'd like to get your hands on one of those, be sure to save that search so that as soon as one is listed, it will populate in your Reverb Feed.
Have your own favorite searches you'd like to share? Let us know.