Evans is expanding its line of drum products to include the brand-new dB One Drumheads and Cymbals, perfect for players looking for quieter practice with an acoustic drum set.
Using the new dB One heads and cymbals, players can maintain both the feel and tone of their acoustic kit while cutting 80% of the drum set's normal volume. The heads are available for toms, bass, and snare drums and owe their authentic bounce and attack to the layers of ShockWeave Mesh, Kinetic Transfer Foam, and Impact Patch striking surface.
"Additionally," writes Evans, " the wire-free Snare SimTM treatment tackles the once impossible-to-fake-buzz and crack of acoustic snares at a reduced level."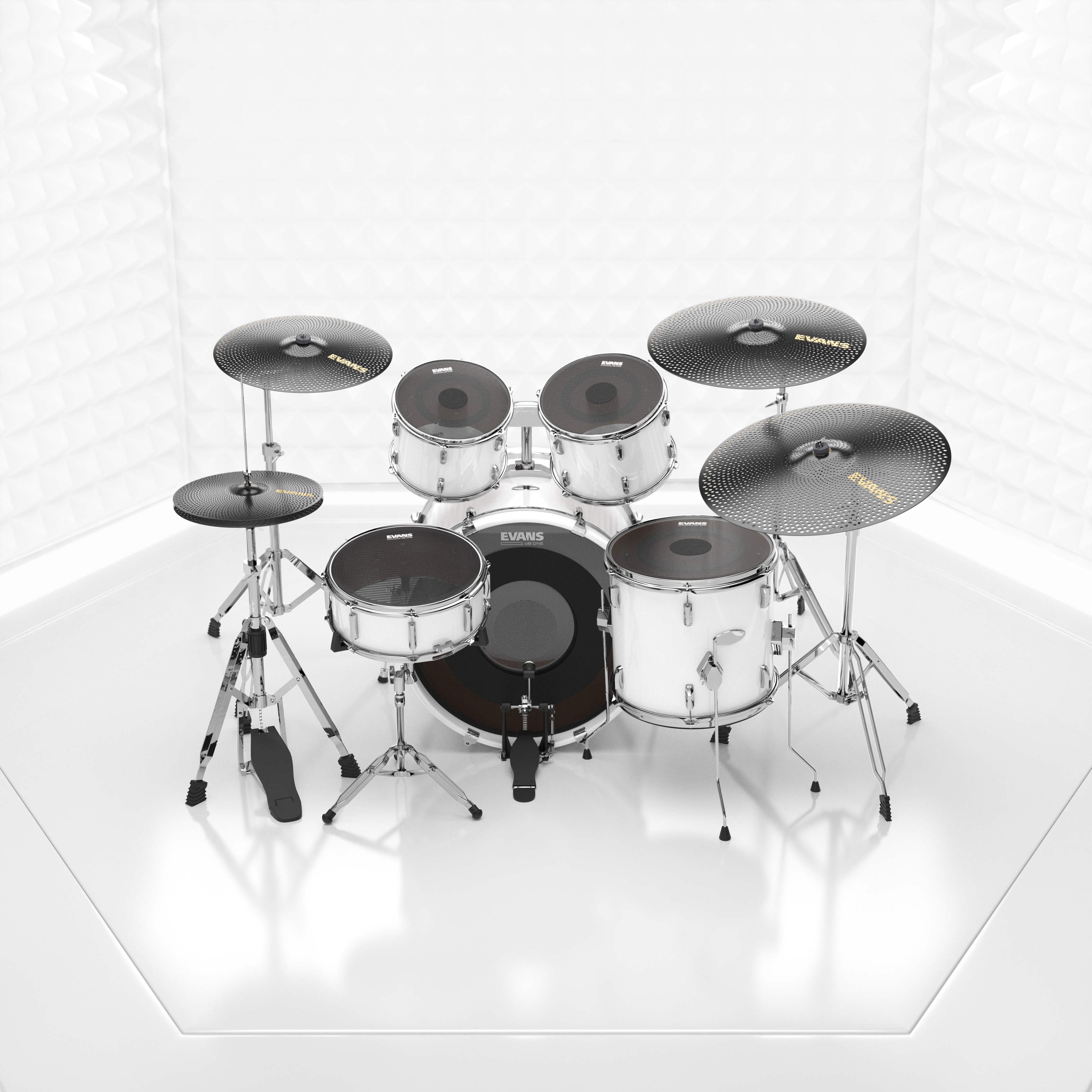 The dB one suit of cymbals are designed to match with the dB One heads to make a complete system. Each cymbal features Evans' patented dBalance technology, which is a "precision-perforated volume reduction system punched directly into the nano-plated stainless alloy surface" and allows the cymbals to achieve articulate chime and resonance at, again, only 20% volume.
If you're an apartment player or just like the flexibility of quiet practice whenever you want without waking up your household, the new dB One system from Evans is definitely worth checking out. If you want to hear the system in action, you can check out this excellent review from Rob Brown.
"This article is part of a paid partnership with Evans Drumheads. From time to time, Reverb partners with trusted brands and manufacturers to highlight some of our favorite products we think our community will love."