If you've ever been on tour, you know the pang of fear when a piece of equipment breaks or goes missing. The most successful pros have backups and techs, while most of us… don't have anything that approaches such luxury.
Instead, packing for a tour is like a game of Tetris, but instead of colorful blocks, you shove as many prized possessions and bodies as you can fit in an Econoline van. And when something goes wrong, as it inevitably does, you're far away from your favorite music shops or the trusted pals you'd normally borrow from.
Luckily, Reverb connects the world's music makers near and far—and by using location filtering within the Reverb app—you can find gear when you need it, wherever you need it, and find friendly shops that can help you out along your way.
How To Search Local Listings on the Reverb App
Within the Reverb app, click the search bar and choose "Local Listings."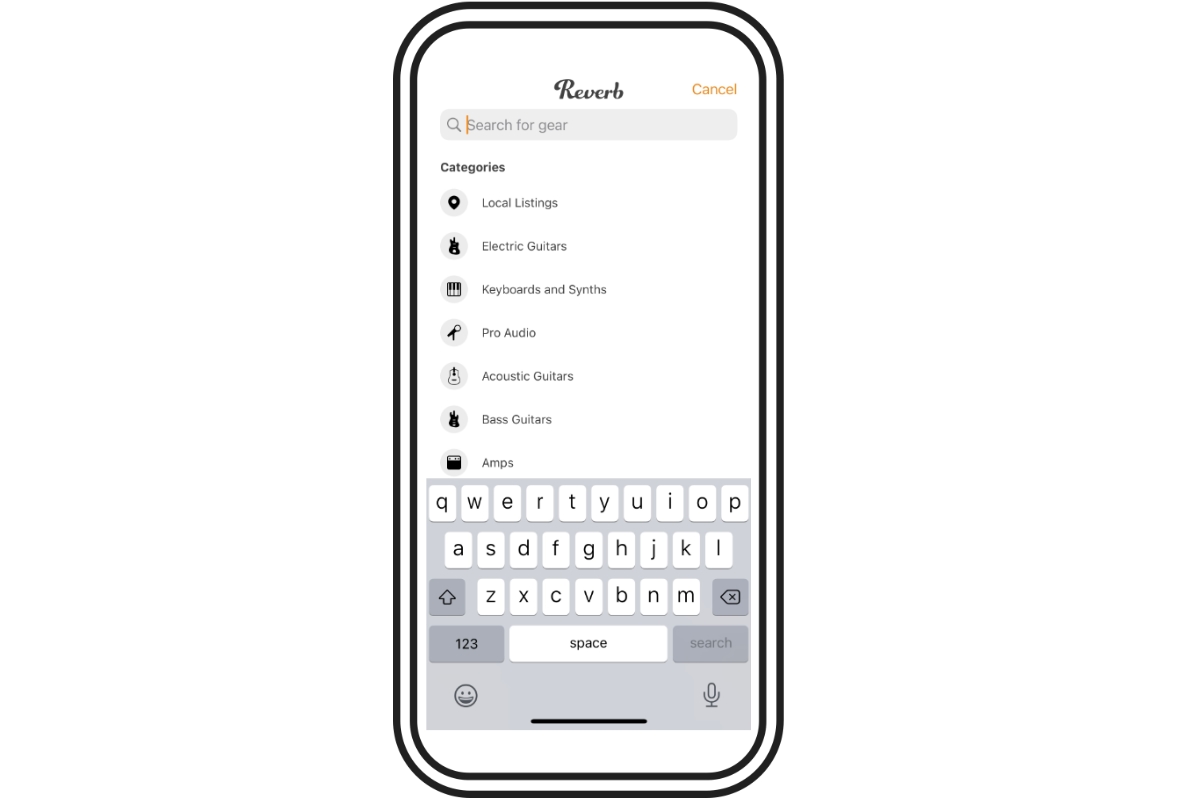 ---
When prompted, allow the Reverb app to use your current location. If you're on your way to a gig, don't worry—you can manually input another location later.
---
Use Reverb's filters to find the gear you want. For this example, we'll start with the Drums and Percussion category.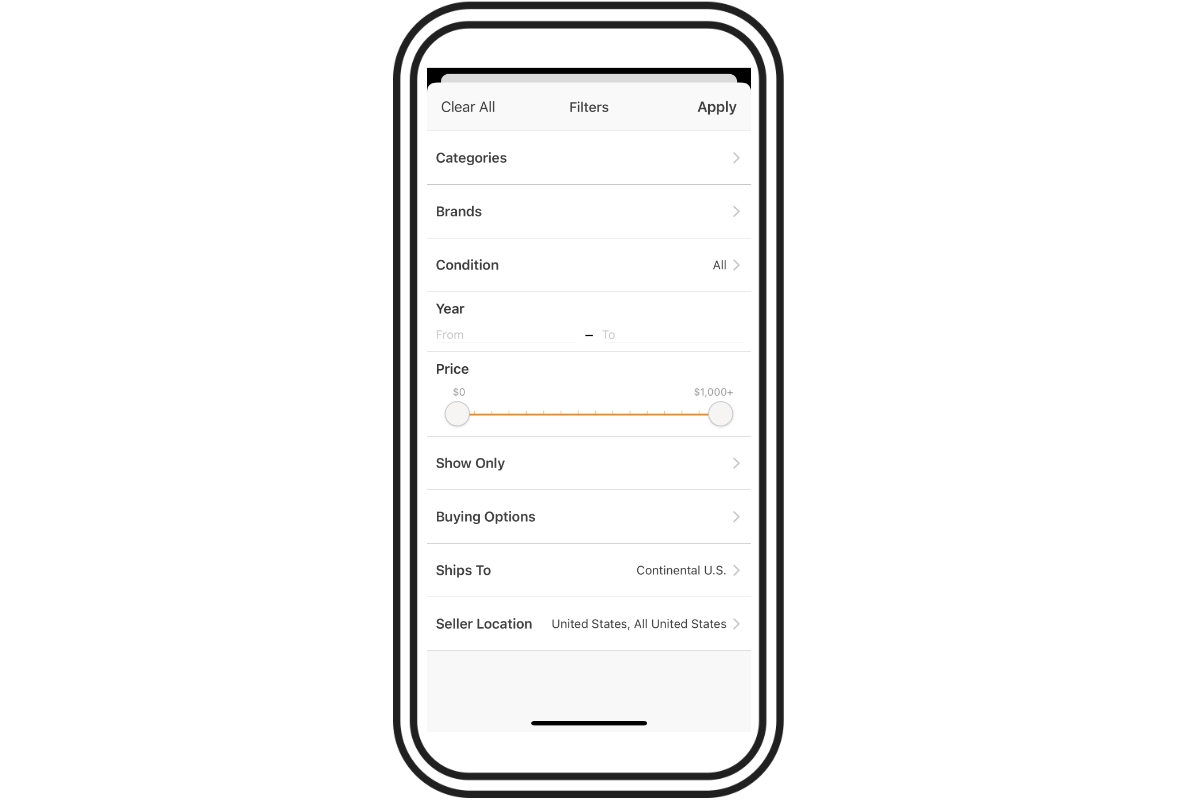 ---
Let's say you need to replace a cracked crash cymbal. You can use the filters to find that subcategory and then filter further by condition, brand, or other parameters.
---
Once you apply your filters, you'll see only the local inventory available that matches your criteria. (For example here, used crash cymbals in and around Chicago, Illinois.)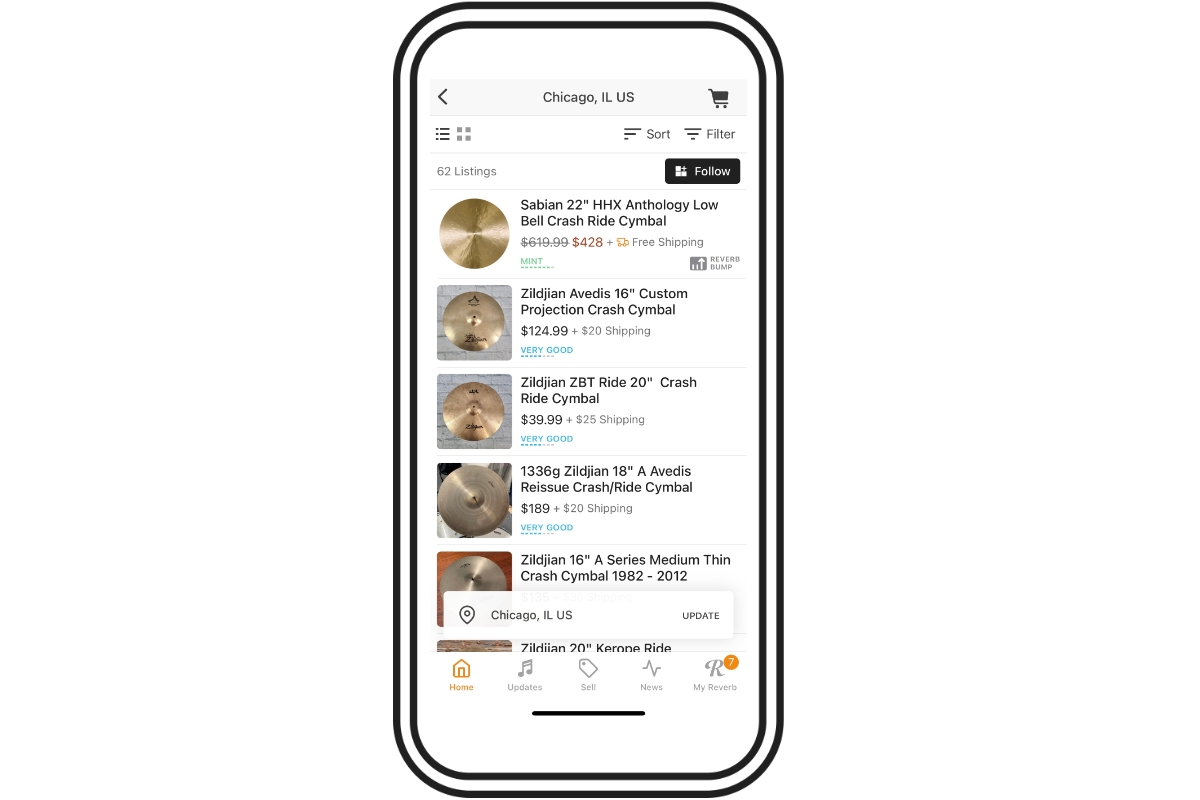 ---
Message the seller to plan for your local pickup, and then buy the listing. Or, if you'd like to try your luck at the next tour stop or any other town along the way, click "Update" here to enter another location manually.
---
Use Reverb's Shops for In-Person Repairs & Advice
The shops and sellers you'll find on Reverb are a mix of individual music makers and brick-and-mortar retailers. So using the app is not only a great way to find local listings from everybody, it's a great way to find trusted stores all across the country.
Maybe you don't need a new amp, but instead desperately need someone to fix the amp you have. Maybe you need some good advice on your setup, or you just want to shoot the breeze with another musician. You'll find shops like these wherever you look.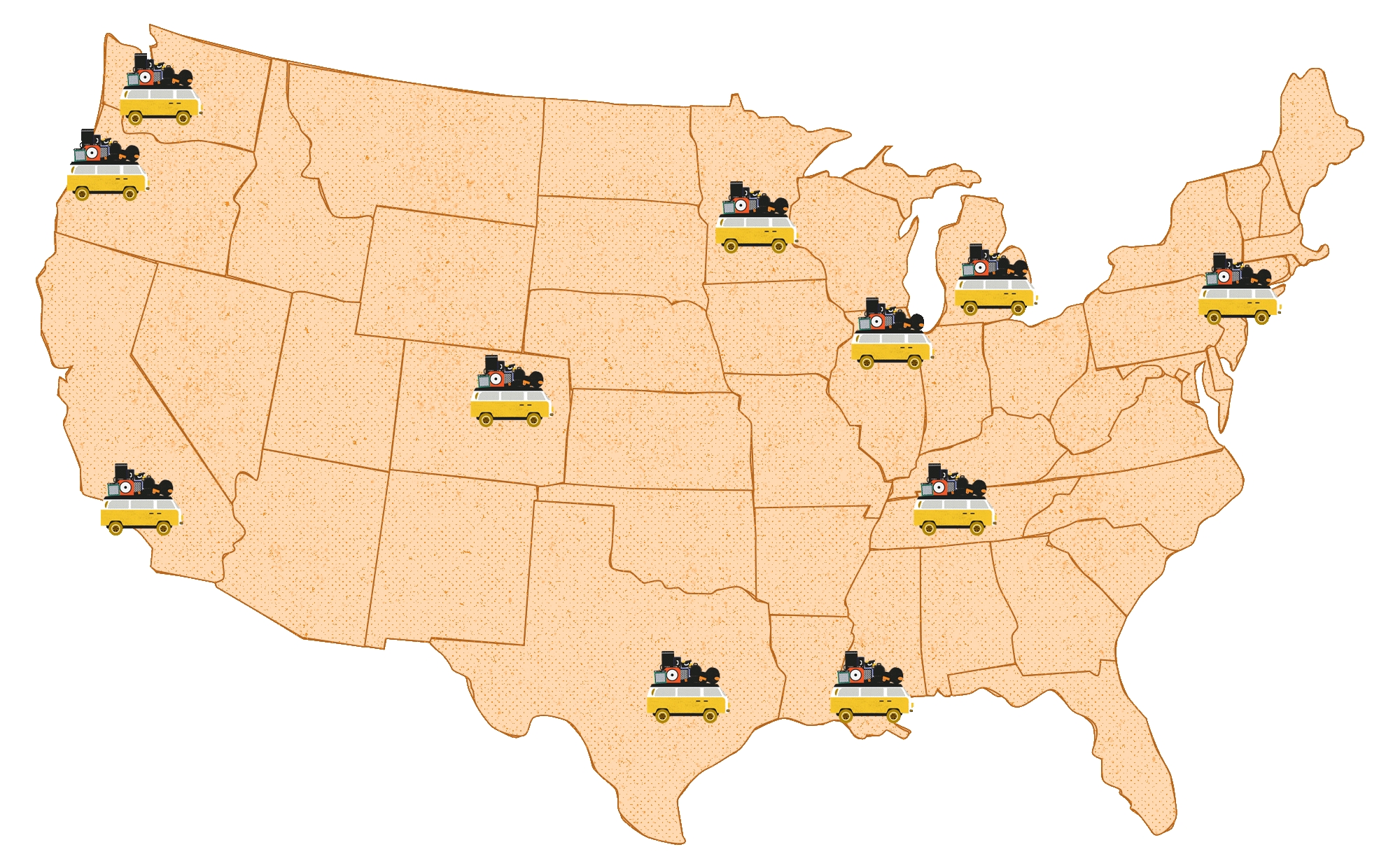 Shops worth a stop when you're passing through:
This, of course, is a small selection of the thousands and thousands of music shops you can find on Reverb. Next time you're on the road, pull up the app and get what you need to keep going.