"On the first Dino album, I have [the Big Muff] listed as an instrument," longtime guitar legend J Mascis tells us. "I play 'guitar' and 'Big Muff'—like I learned effects and guitar at the same time."
While the first Big Muff π Mascis owned was a Deluxe model, he added a Ram's Head later and can only remember playing one single show without one—after his had been stolen on the road many years ago. This pedal is one of the most consistent and defining features of J's sound, and his music just doesn't sound the same without it.
Determined never to let a thief steal his sound again, his collection of Big Muff pedals has only continued to grow. And finally, Electro-Harmonix has released a signature Ram's Head Big Muff π with J Mascis' own name on it.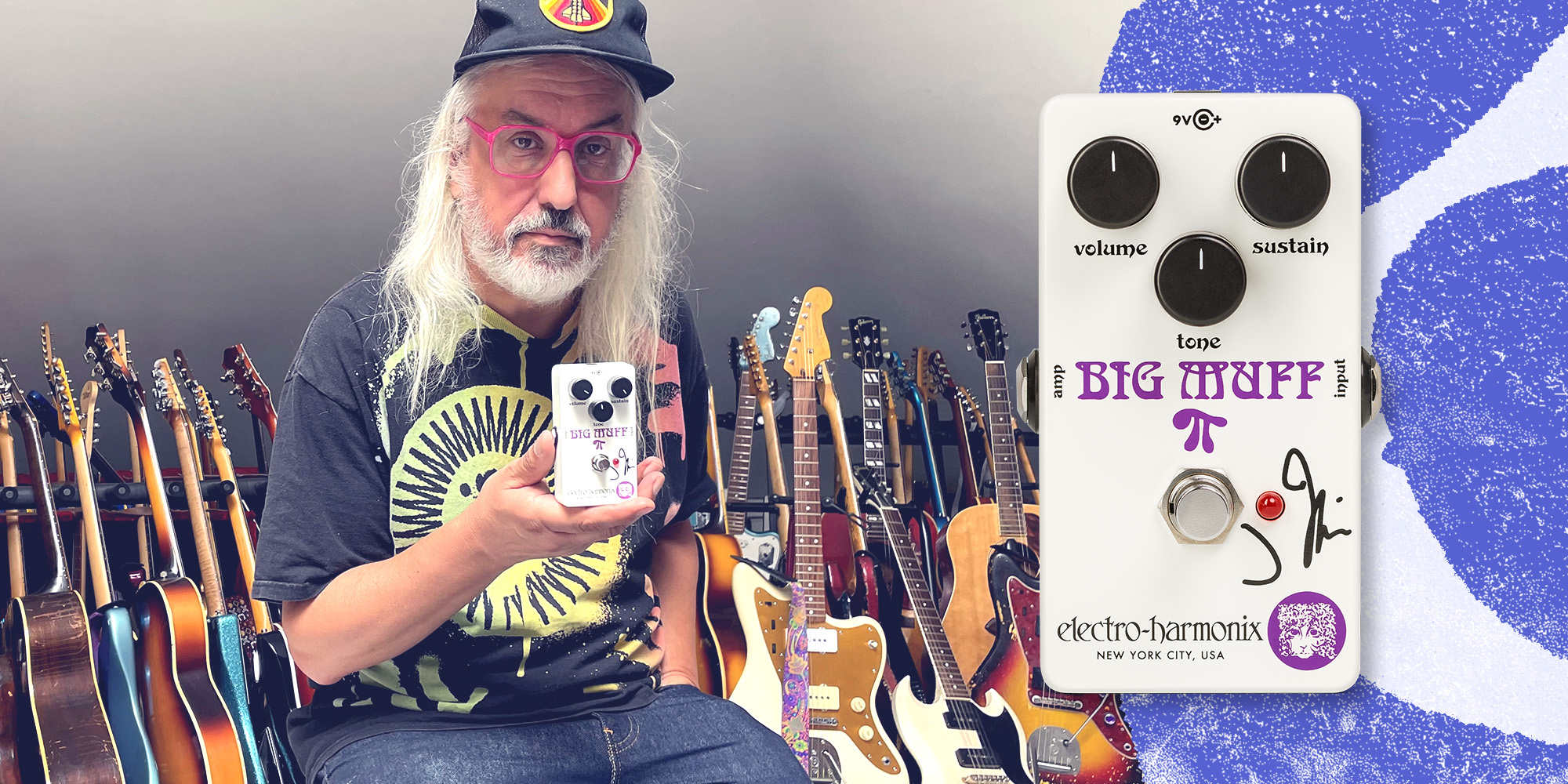 This signature Ram's Head Big Muff is everything you already know and love about the pedal in an outfit that resembles J's aesthetic. The pedalboard-friendly chassis it's housed in is white with violet lettering, and each unit features J Mascis' signature on its front face.
If you're looking to sound like the Dinosaur Jr. legend, there's no better way than with a pedal designed to match. Check out the video above to learn more and hear J talk about his Big Muff π history. The new J Mascis Ram's Head Big Muff π is available now directly on Reverb.
---
EHX Ram's Head Big Muff π
Learn more about the J Mascis signature.
Shop now