Line 6 released the original HX Stomp a few years ago, in 2018, and fans loved it for bringing the powerful guitar processing and featured-packed experience of the Helix into a more compact and affordable package. New for 2021, Line 6 is releasing a second generation of the multi-effect, the HX Stomp XL, that keeps things compact and affordable while further building out the user experience.
The new HX Stomp XL will slide in right between the HX Stomp and the Helix lines, featuring less footswitches than the Helix but more than the original Stomp. This control layout features four footswitches labeled A, B, C, and D, as well as footswitches for up, down, mode, and tap.
---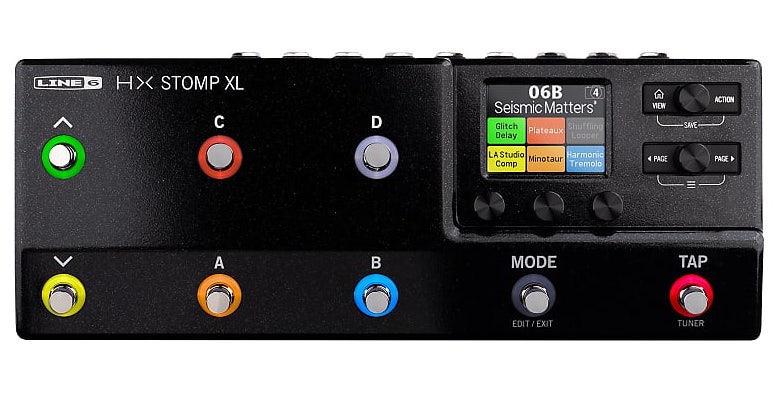 ---
The HX Stomp XL features stereo I/O, MIDI controls, USB, an FX loop, and a new main output volume control on the rear of the chassis. Internally, the HX Stomp XL features the same DSP processing power as the original, so rest assured that you'll get the line's signature performance with more options to take advantage of it.
Be sure to check out the full demo video above to hear more about the new HX Stomp XL and to hear a bit of what it can do in action. Get your own Line 6 HX Stomp XL right here on Reverb.