Let's just admit it: Astrology is fun. Everyone has a sun sign, every sun sign has its stereotypes, and I'm here to match those stereotypes to a piece of music gear that just seems to fit.
The following is based mostly on what I know about gear and far less on what I know about the zodiac—I didn't learn a ton for this, probably because I'm a super lazy Taurus—so just have fun with it. Unless, of course, I utterly nail your sign's gear recommendation. Then you should take this very seriously and buy something right away.
---
Aries (March 21 – April 19)
---

Teenage Engineering OP-1
Since it's Aries season, we'll start here. Aries is a fire sign, and Aries folks sure do act like it. You're intense, you're bold, you're constantly misplacing your keys and sprinting home instead. The perfect piece of gear for you would be an OP-1 from Teenage Engineering.
In addition to being adorable and colorful, the OP-1 is a synthesizer, sampler, and controller all in one. It's easy to figure out and use but quite difficult to get bored with because of just how much you can do with it. And its portability factor means that you can take the OP-1 everywhere you go since you utterly refuse to stop moving.
---
Taurus (April 20 – May 20)
---
Tone King Falcon Grande
Hello, it is me, I am a Taurus. As a Taurus, I have the authority to say that we're comfort-based aesthetes. We love to fill our warm and cozy homes with beautiful things that we most likely indulgently spent too much money on. If you're a Taurus, might I suggest taking a look at this gorgeous Falcon Grande tube amp combo from Tone King?
As you can see, this stunning, modern boutique amp has a distinctively vintage style that somewhat resembles an old tube TV—which fits, because it's also a very warm-sounding, tube-driven amplifier. This stunner comes in a few different colors, but I personally prefer the turquoise tolex because of course I do. It would look perfect in my living room, tucked into a reading corner surrounded by a tasteful selection of flourishing plants. If you don't want this one for yourself, you have my permission to buy it for me.
---
Gemini (May 21 – June 20)
---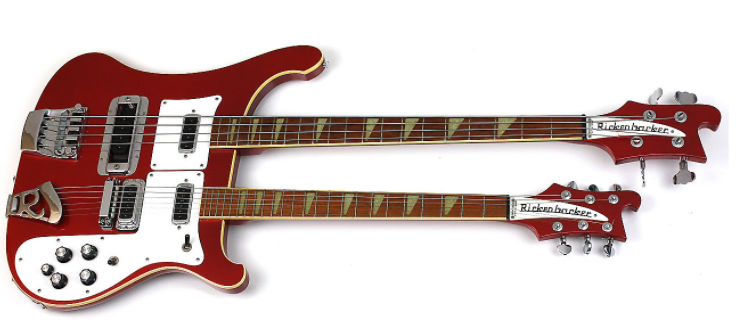 Rickenbacker 4080 Double Neck
Oh, Gemini. The twins, as it were. You all are lively, you're social, you're fun. You bring seven different hats to every function and can seamlessly switch between whichever one suits you at any given moment.
You definitely have frontman energy, so I think your pick could be a guitar. But because you're so flexible and hardly ever static, it's fitting to give you one that does more than one thing—like a Fender American Acoustasonic Jazzmaster, or a full double neck like the Rickenbacker 4080 or Dano 3923. In fact, I can't actually choose which of these instruments makes for your most-fitting singular pick, which itself feels very fitting for a multidimensional Gemini.
---
Cancer (June 21 – July 22)
---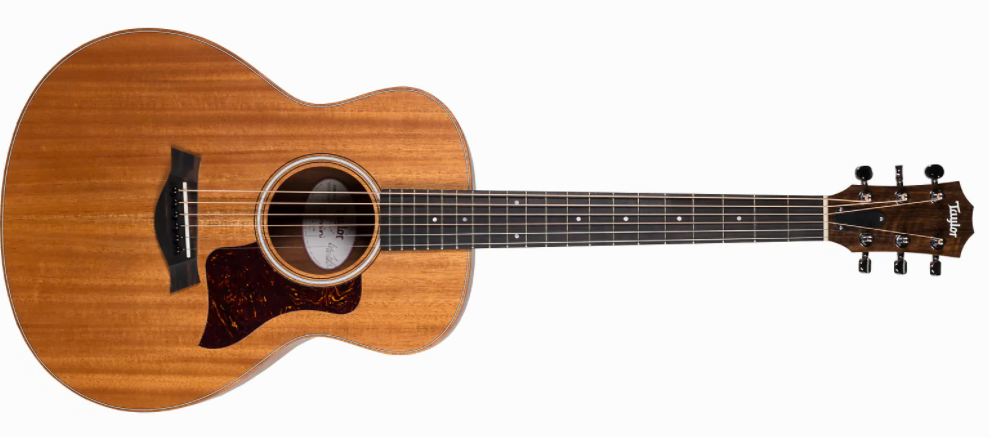 Taylor GS Mini
Cancers are the nurturers of the zodiac, which is to say that they are very loyal and good to their friends and loved ones. Cancers also love to cry, and definitely have a reputation for easily getting all up in their feelings. For these reasons, I'd pick a singer-songwriter go-to such as the Taylor GS Mini.
The travel acoustic does double-duty for a Cancer. It supports the emotional indie singer-songwriter sensibility that I would associate with that sign in general, but the size of the GS Mini also means that Cancers can easily bring it on a camping trip to whip out for serenading their friends around the campfire.
---
Leo (July 23 – August 22)
---

Fender Parallel Universe Volume II Maverick Dorado
Stereotypically, Leos are absolutely the lead guitarists of the bunch. Another fire sign, Leos are passionate, dramatic, creative, and quite confident. Like a lead guitarist, Leos are attention-seeking to be sure, but they also absolutely earn it. My pick for the Leos would have to be something as unique and flashy as they naturally are, like the Fender Parallel Universe Vol. II Maverick Dorado.
One look at a Maverick Dorado, and I'm sure you can see exactly why it fits. It's a true statement piece and by far one of Fender's flashiest and most unique designs, from its quirky offset body shape to its oversized part hockey stick/part teardrop headstock. It's also got a vintage-style, super fast neck with easily bendable strings for those searing lead solos.
---
Virgo (August 23 – September 22)
---
Shure SM7B
Virgos: We know you don't want to live with us, but we can't live without you. A fellow earth sign, Virgos are the sharp, analytical, perfectionists of the band. They're organized, persistent, and meticulous. If you don't have a booking agent, they're likely the bandmate scheduling the shows and cataloging gear you didn't even know you had in color-coded spreadsheets.
Because Virgos are quite precise by nature, it's easy to picture them as the recording engineers of the group. Their determination and sense of responsibility would definitely transfer well to being the one to capture each of their bandmates' best performance and knowing exactly what gear to use to do it. For the Virgos, I picked a Shure SM7B. It's economical, versatile, and can capture absolutely anything well.
---
Libra (September 23 – October 22)
---
Chase Bliss Mood
Libra folks are definitely good-natured and stereotypically easy to get along with. But they also carry a reputation for being the most indecisive sign of the bunch. They can be the very welcome voice of reason when it comes to solving your dilemma or a band conflict, but the inability to choose arises when the decision revolves around themselves.
On good authority from a resident Reverb Libra, I've chosen the Chase Bliss Audio Mood. Firstly, this pedal is a collaboration between three different builders—Chase Bliss, Old Blood Noise Endeavors, and Drolo—which puts us strongly in Libra territory already. For anyone who doesn't want to choose, the Mood makes it so you don't have to, offering multiple delay channels, looping options, and endless avenues for sonic experimentation.
---
Scorpio (October 23 – November 21)
---
Vox Telstar 4-Piece Drum Set
Not to be controversial, but Scorpios are chaotic. They're fierce, passionate, independent—ultimately, they are terrifying. Very emotional signs that absolutely do not hold back, Scorpios seem to me like they'd make really excellent drummers. Like Scorpios, drummers are reliable, persistent, and must be ruthless—at least with their energy levels—throughout an entire show.
I think the Vox Telstar drum set is a fitting pick for a Scorpio. It's attention-grabbing and kind of sexy in a melty, dangerous way, and it sounds super full and punchy. I could, however, also see how four pieces might not be enough for a Scorpio, who may be more inclined to build a custom eight or even 12-piece kit for the chaos.
---
Sagittarius (November 22 – December 21)
---

Squier Affinity Telecaster Electric
A Sag who likes to shred? Who would've thought! When you're not busy sending shoulder shrug emojis or changing plans on a dime, you should riff away your blues with help from a Squier Affinity Telecaster.
At a price point perfect for your tendency to start and stop hobbies at the drop of a hat, this budget-friendly find lets you channel your musical heroes whenever that divine fire sign energy strikes. Whether you fancy yourself a budding George Harrison, Muddy Waters, or Johnny Greenwood, one thing's for certain: This guitar is versatile enough to fit any and all of your ever-changing moods.
---
Capricorn (December 22 – January 19)
---

Fender American Professional II Precision Bass
Capricorns definitely have a reputation for being success-driven workhorses. By consequence, they're also often pegged as very organized and practical. With this in mind, they (like any of these signs, really) could be found behind any instrument in the band. But because of their responsible and also sometimes reserved nature, I'd give them a bass.
I picked the Fender American Professional II Precision Bass because it's a modern-made classic design both with features vintage enthusiasts will love and today's players will appreciate. A P-Bass in general is a tried and true selection, practical for any musical style or application, and it's popular and good-looking without being overly flashy. It's also American-made and will surely increase in value as time passes, which is the kind of thoughtful investment a Capricorn would make in an instrument.
---
Aquarius (January 20 – February 18)
---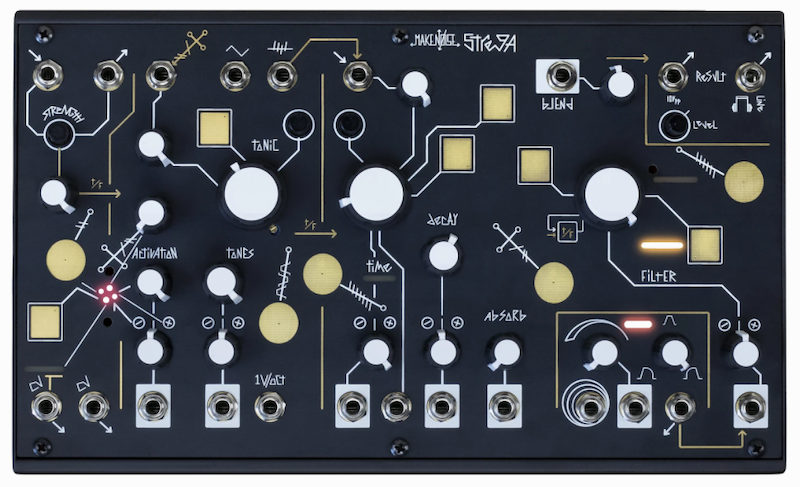 Make Noise Strega
Aquarius folks are perhaps most known for being eccentric and cerebral thinkers. They may be more rational and reserved on the surface, but there's a mystical inner world of deep thought and exploration constantly churning just beneath.
It seems only fitting to pick something like the Make Noise Strega, which is a "self-sufficient, standalone, sonic creation instrument" as described by one of its designers, Alessandro Cortini. Like an Aquarius, the Strega can be used independently to produce all kinds of ethereal sounds but also works well as part of a larger Eurorack setup as well.
---
Pisces (February 19 – March 20)
---
Moog Claravox Centennial Theremin
Last but certainly not least, Pisces are another super emotional and very creative sign. They're filled with imagination and can sometimes be seen as overly moody, but really they're just quite sensitive and introspective.
For these reasons, Pisces need a piece of gear that itself is a bit strange and sensitive, like a theremin. We've chosen the Moog Claravox Centennial Theremin specifically, which is a modern-made theremin named after the instrument's original virtuoso, Clara Rockmore. It features the traditional analog theremin operation but has also been expanded with modern features, like preset storage and onboard analog delay.