If you're anything like us, you love old synthesizers. But do you love being your own tech, replacing voice chips, cleaning battery leakage, and soldering new capacitors? Or would you rather just plug in and play?
Well, if you want more synth sounds and less synth maintenance, we've created some searches on Reverb that you might want to save.
There are many great and renowned synth shops that sell on our site, places like Switched On Electronics, Syntaur, Tone Tweakers, Turnlab, Lalaland, Ocsidance Pro Audio, Vintage Standards, Soundgas, Analog U.S., and more.
These shops routinely post synths, sequencers, and other electronic gear they have already gone through, serviced, and even fully restored if necessary. To get this ready-to-play equipment directly in your Reverb Feed, it's as easy as saving a few searches.
Restored Synths
An Electrocomp EML-101, restored and sold by
Lalaland
.
If you want to cut to the chase, just save this search for restored synths. But we'll also explain how we built it.
From Reverb's Keyboards and Synths category page, you can start by searching "restored" in the category search bar to the top right. Once you hit enter, you'll see that the results can include pianos and parts too. To limit it only to synthesizers, just open up the search filters and select the "synths" subcategory.
From here, if you're interested, you can also drill down on more particulars—price, brands, condition, shipping destination, and more. But searching for just "restored" within the synths subcategory will lead to great results that will continually hit your Feed as soon as they get listed on our site.
Serviced Synths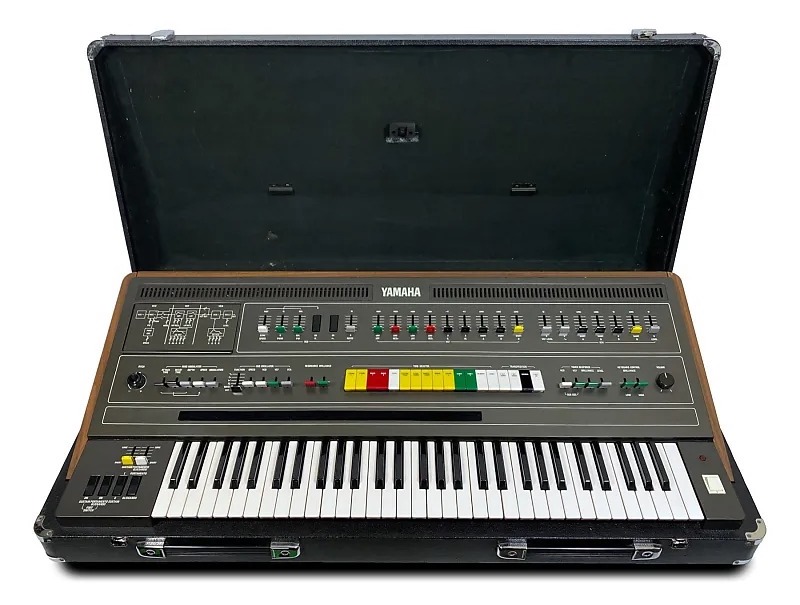 A Yamaha CS-60, serviced and sold by
Soundgas
.
Just like above, you can simply click this link to save this search for serviced synths. We built this search in exactly the same way as above, but just using "serviced" instead of "restored" as our search term.
The "serviced" synth search results in more individual listings, so by adding both the searches "restored" and "serviced," you'll have your pick of the freshest old synth gear around.
What Is the Reverb Feed?
Look for this icon to save any search or follow any brand, shop, or product.
The Reverb Feed is one of the best features Reverb offers, allowing you to save any search you make on the site—along with brands, shops, and products. Then, when sellers post new listings that match your criteria, they'll appear in your personalized Feed.
Beyond our "restored" and "serviced" saved searches, you can get even more great vintage synths in your Feed by following any of the shops we mentioned here: Switched On Electronics, Syntaur, Tone Tweakers, Turnlab, Lalaland, Ocsidance Pro Audio, Vintage Standards, Soundgas, Analog U.S., and more.
Have your own favorite searches you'd like to share? Let us know.
---
Gallery: The Best Restored Gear on Reverb
Gear that's been fixed and refin'd to perfection
Visit Our Gallery