If you've spent any time on Reverb, you'll know that we are home to incredible shops. Individual sellers, local brick-and-mortars around the world, makers and manufacturers—all of these and more sell their music gear on Reverb. Spend enough time on our site, and you'll soon have many favorites.
Combine your favorite shops with our Price Drops collection and the Reverb Feed, and you'll be able to see all of the discounted gear they have available as soon as it's discounted—giving you the chance to get a great deal from a trusted seller. Let's talk about how.
---
Start at our Price Drops page. When any shop on Reverb cuts the asking price of an item by 10% or more, it automatically shows up here.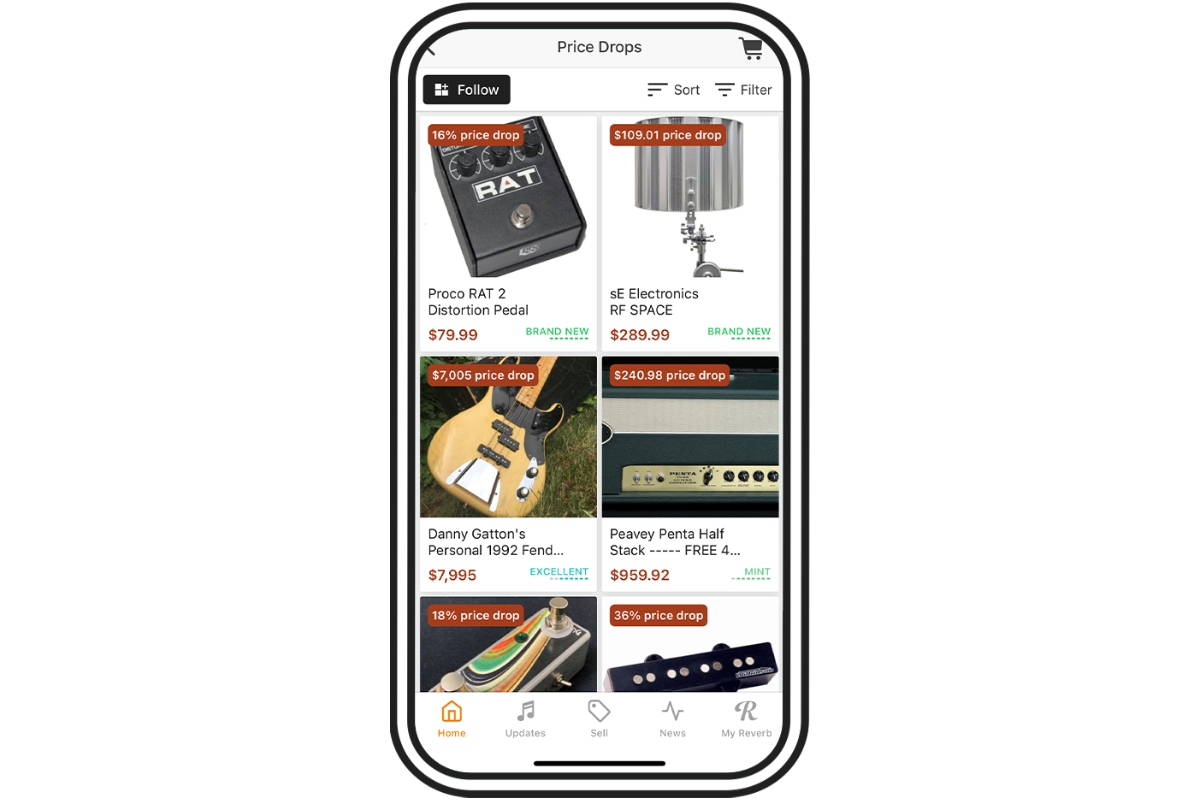 ---
On the app, find the "Filter by Keyword" option under "Filters." On our website, find the "Search Term" box under the "All Filters" button.
---
Here's the insider tip: In the keyword or search term box, type shop: along with a favorite shop's slug (how the shop's name appears on its URL). For example, take littletokyovintage from https://reverb.com/shop/littletokyovintage.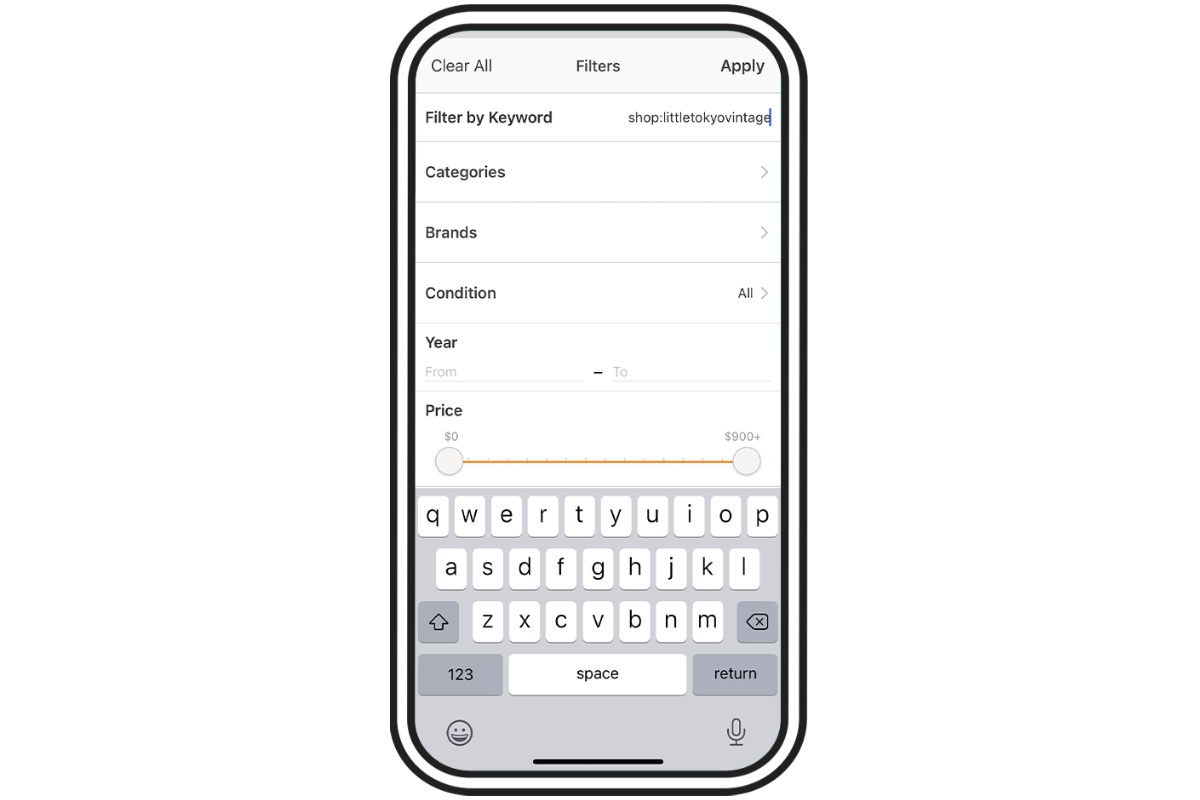 ---
Complete the search to see all of the Price Drop inventory currently available in the shop.
---
To save this search, click the "Follow" button in the app or "Follow This Search" on our website. Now, every time this shop drops the price of an item by 10% or more, it will automatically show up in your Reverb Feed.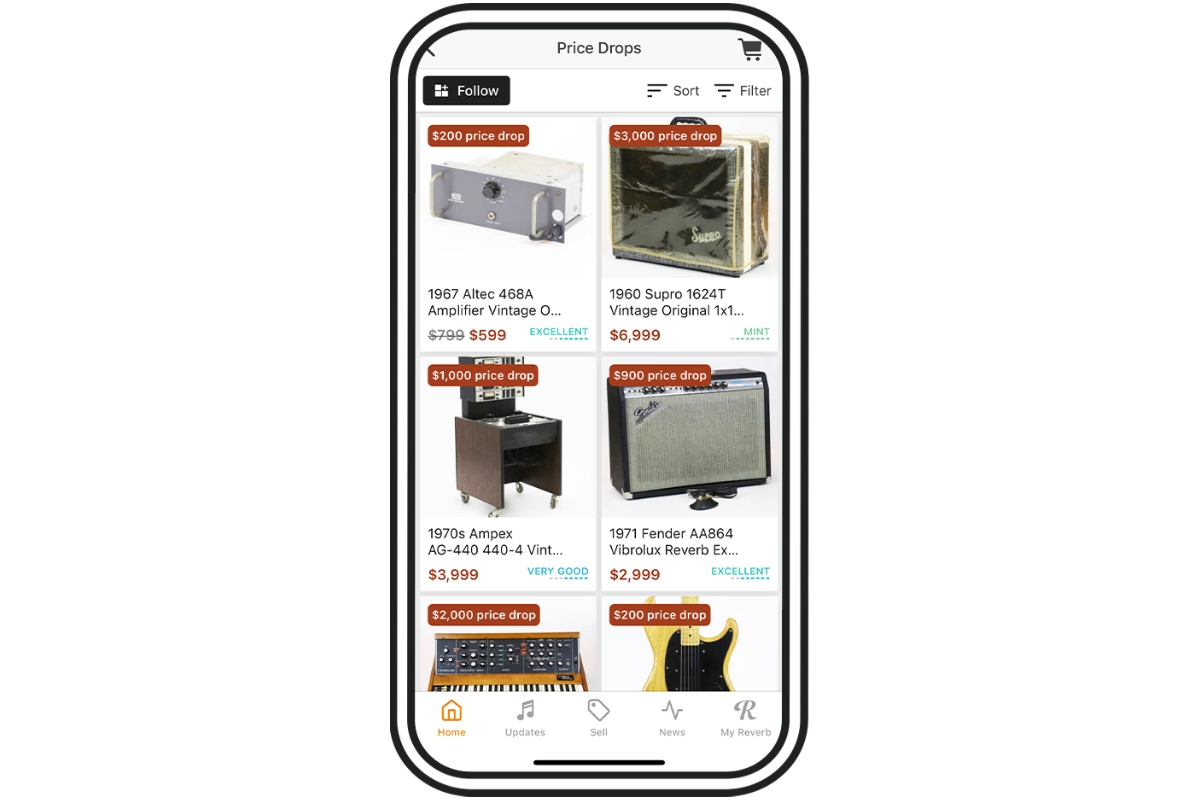 ---
Repeat these tips for all of your favorite shops to be notified first when they discount their gear.
---
By using and repeating this trick, you'll be among the first people to see discounted gear from all of your favorite shops. And if you choose the option to add these followed searches to your daily Feed email, you'll get them all in your inbox, every day. You may never have to pay full asking price again.
To have more great gear automatically appear in your Reverb Feed, read more of our Save This Search series below.