Photos by Brad Rankin Studio.
When boutique pedal designers need to produce effects at scale, they can turn to Kentucky's All-Pedal.
All-Pedal
Alcmene
Buy Now on Reverb
Located in Paducah, it's a 24,000-square-foot factory that offers product design, circuit layouts, machining, printing, and more. The company describes itself as "a home-grown shop with sophisticated production capabilities," and such capabilities have been instrumental to a lot of other companies' pedals you know and love.
Recently, the folks at All-Pedal have gone a step further, taking everything they've learned in building others' pedals to launch their own line. And with everything being done in-house, effects like the Galactavise Compressor, Slamurai Overdrive, and Love Machine Fuzz offer boutique tones at affordable prices—and include free worldwide shipping.
Today, All-Pedal has announced the launch of the Alcmene, its take on the famous Klon Centaur circuit overdrive, for quite literally a fraction of the price.
For the occasion, we're getting an inside look at the All-Pedal factory. Keep scrolling to see how the Alcmene and the rest of All-Pedal's offerings are made.
All photos by Brad Rankin Studio.
The pedal-building process begins with the circuitry itself. Here, a surface-mount PCB layout machine creates a board. With it, All-Pedal can create more than 1 million circuits per year.
Another look at the surface-mount technology (SMT) machine.
An All-Pedal employee inspects a design in process.
A collection of diecast aluminum enclosures that will eventually house the finished circuitry.
An employee preps the enclosures for drilling.
The CNC machine ensures the holes in pedal chassis align with the controls of the circuit.
An employee inspects the enclosures as it passes through the CNC machine.
An employee prepares a pedal chassis for powder coating.
Powder coating color options on a shelf.
An employee powder coats a collection of enclosures in the spray chamber.
A painted chassis hangs to dry.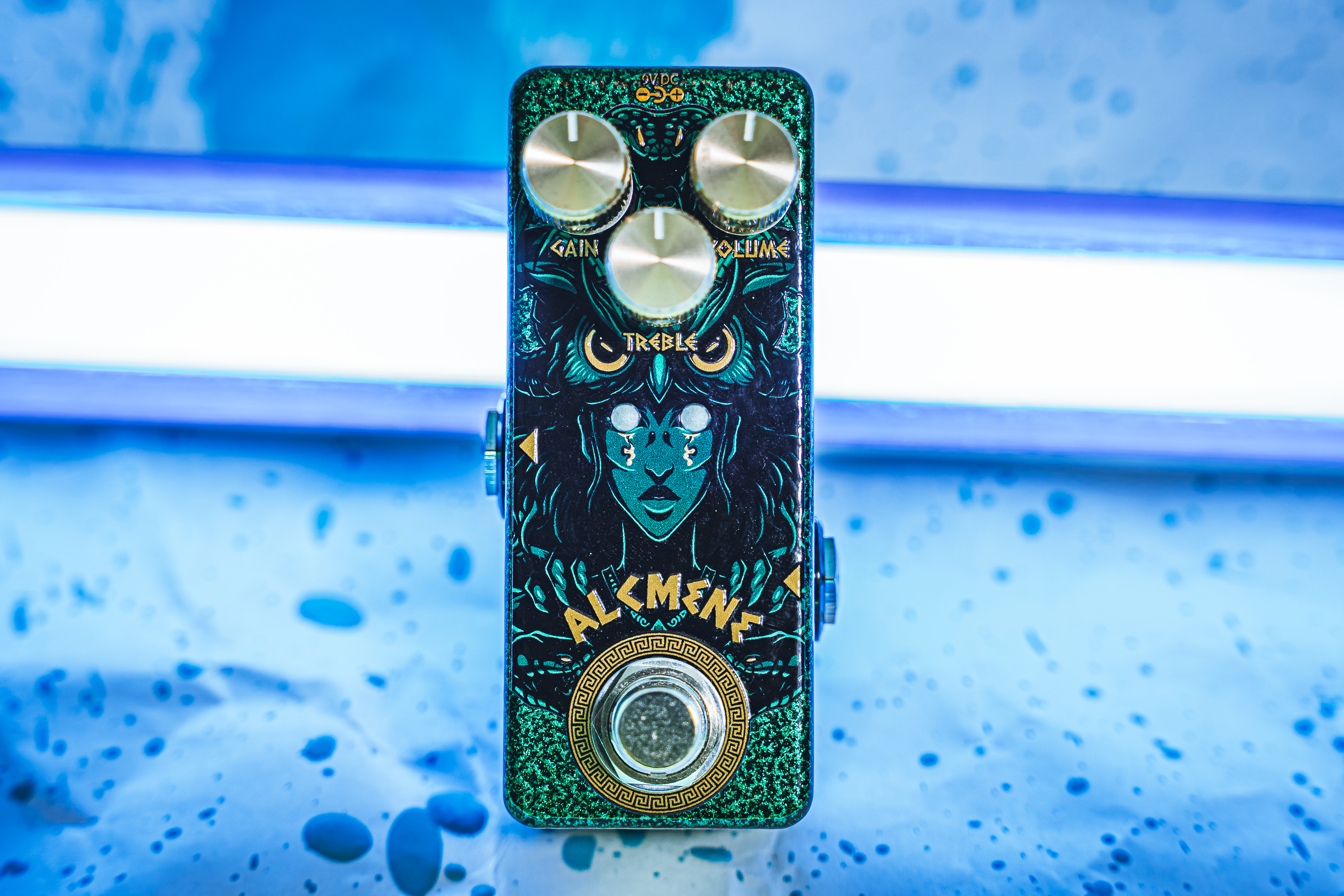 A finished Alcmene.
"This article is part of a paid partnership with All-Pedal. From time to time, Reverb partners with trusted brands and manufacturers to highlight some of our favorite products we think our community will love."